Healthy Lawn Tips: How to Achieve an Incredible Looking Lawn in Summer 2021
22 November 2021. 09.52 AM
Back to blog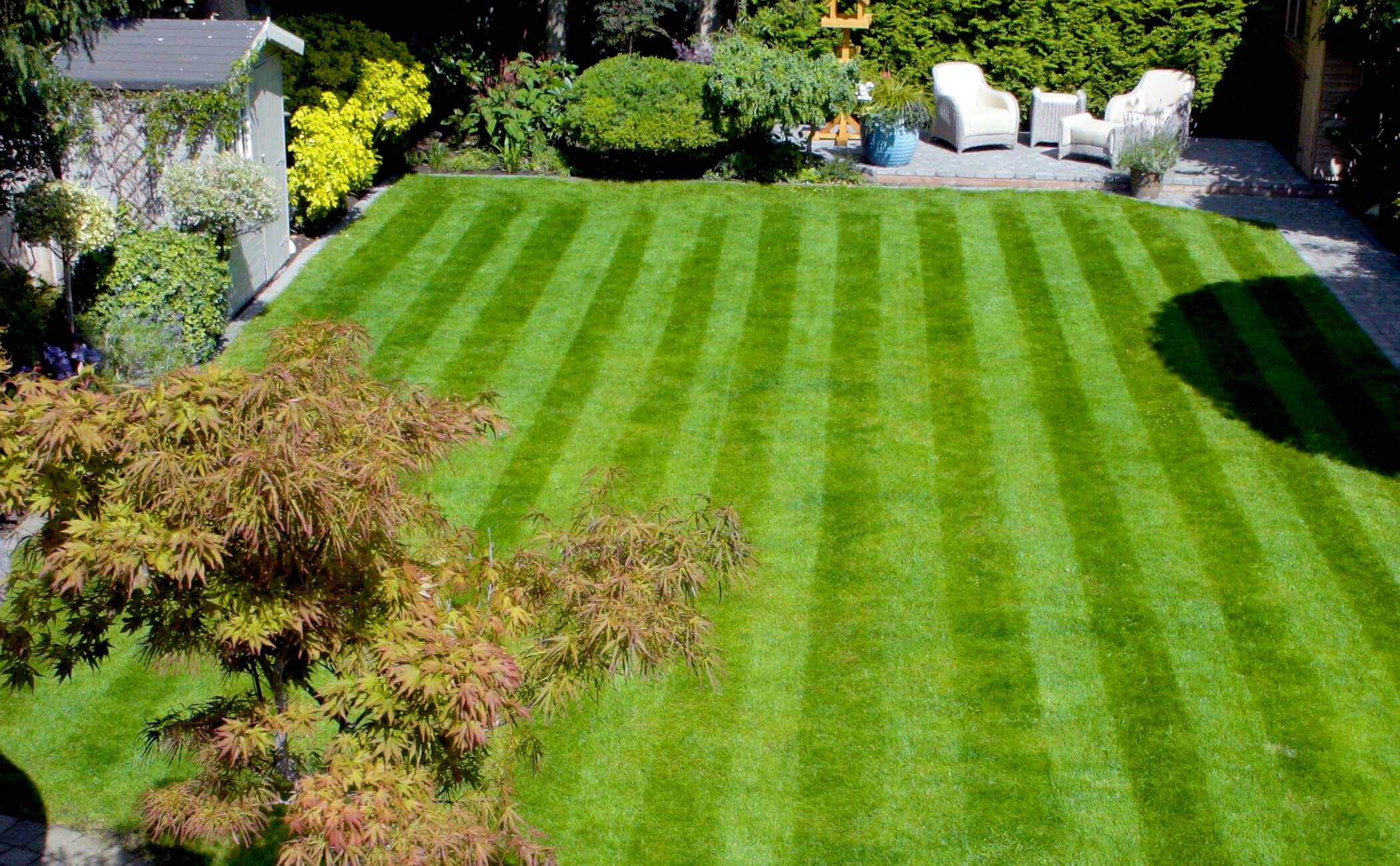 Discover the definitive list of healthy lawn tips for keeping your garden looking extraordinary this summer.
When we envision our gardens in the summer, more often than not we daydream about flawless, fresh lawns, an array of thriving plants and the ultimate calming space to host a family barbeque. With the roadmap out of lockdown well underway, many of us will be wanting our gardens to look better than they ever have before to dazzle at those long-awaited garden gatherings. However, the threat of the sun impeding the health of our lawns is naturally heightened during the warmer months; therefore, it's essential to learn how to avoid sun damage and keep the lawn green in the summer the right way. Luckily, our breakdown of the best summer lawn tips are on hand to ensure your garden turns heads this summer, in the best of ways.
The Key to Successful Weed Removal
The first step toward a beautiful lawn always begins with removing any weeds and debris from your garden. Getting rid of any undesirable leaves, stones and branches from your lawn with gloved hands is essential to clear the surface and make way for a quality weedkiller.
Weeds can be fast-spreading and while from the outside they detract from the aesthetic appeal of your garden, beneath the surface they take away the required nutrients from your lawn and outdoor plants. When it comes to effective weed removal, it's important to remember that weeds are far easier to remove when they're smaller and their roots weaker, so ensure you're addressing the issue as quickly as possible. For the majority of weeds, pulling them out from the base is the best way to achieve a quick removal, although a common misconception is to pull them from the roots. Remember to use the necessary tools, including weed pullers, to help when weeds are too deep-rooted to pull by hand. Finally, follow up your lawn clearance by applying a lawn-safe weedkiller where needed to keep your garden looking pristine for longer.
How to Grow a Thick, Healthy Lawn
Once your weedkiller has settled and is no longer a risk to your lawn growth, it's time to focus on how to grow a thick, healthy lawn. Raking away dead grass and excess debris on the surface of the grass following the weeding and removal of obvious undesirables is the best way to prepare your lawn for a fresh start.
Sowing or 'overseeding' can begin as soon as the advised time for leaving the weedkiller has passed, and is a quick, simple way to transform sparse areas and boost the appearance of your lawn. It's essential to be mindful of the fact that no one size fits all and to select grass seed that is suitable for your garden's conditions and location to achieve fuller, healthier-looking grass.
Beautiful, vibrant lawns begin from below the soil. Aerating your lawn by inserting small holes into the soil allows water and nutrients to travel deeper into the soil and help your roots thrive.
Feeding your lawn with the correct fertiliser for your lawn type is another way to drive healthy growth and let your grass flourish. This simple process provides the lawn with the nutrients often washed away by rain and harsh weather, resulting in lusher, thicker-looking grass. Fertiliser should be applied four times per year to deliver the stunning results your garden deserves.
How Often to Water Your Lawn in The Summer
For those new to gardening but looking to impress with the quality of their garden, it can be difficult to know how often to water your lawn in the summer months. This can be dependent on the shade that your lawn sees as well as your soil type; the key is to know your lawn and understand when it needs some extra care. Naturally, if the grass is looking faded or grey, it's time to water your lawn and without recent rainfall, it is advisable to water your grass up to three times per week. The best time to water your lawn is typically in the early morning when conditions are cooler and your lawn and soil have time to absorb the nutrients and moisture they need.
Keeping Your Lawn Length in Check
Staying on top of your lawn length is crucial to avoid your garden becoming overgrown and unkempt-looking. However, during the summer months, we recommend cutting the grass a little higher than usual to enable the longer strands to shade and protect the soil more and place the lawn under less stress on hotter, dryer days.
Premium mowers in the Hayter® Spirit range provide an easy-to-use height-of-cut lever that lets users choose from seven different heights, to adhere to your desired grass length and make summer mowing easier and more enjoyable than ever. Aiming to trim your lawn at least twice per week with the highest quality mower will ensure that your grass looks immaculate for those well-deserved social gatherings.
Creating the Perfect Hayter® Stripes
The finishing touch to any stunning summer-ready lawn is of course our signature Hayter® stripes. Our exclusive collection of Harrier® British mowers are specifically engineered to deliver enviable results for your garden with minimal effort, with each one capable of creating the most precise and beautiful stripes. Their self-propelled engines and ribbed rear roller provides smooth, precision cutting and movability to offer a flawless finish every time.
To achieve exceptional Hayter stripes with your Harrier mower, ensure the grass is dry then establish and sketch out the direction that you will be mowing in to create your stripes. Setting your mower to the highest height setting, begin by mowing the lawn's edges at right angles. Next, ensure your mower is lined up facing the direction you wish to have your stripe and mow following that line until you reach the end. Turn the mower and repeat the same step until your incredible new stripes are complete. To intensify your stripes and create a more dramatic look, you can repeat the process once more or follow your initial stripes with the mower engine turned off.
Discover more expert summer lawn tips and step by step guides in our Hayter® content hub today.